Marine Detachment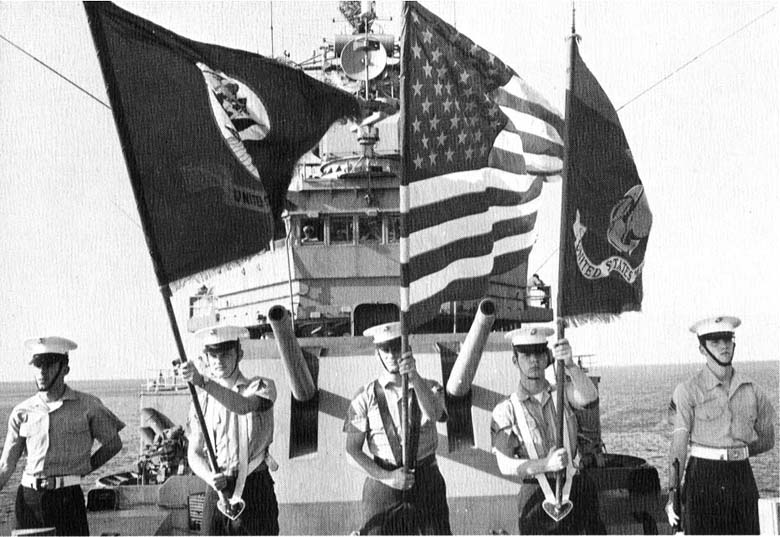 The Marine Detachment, USS NEWPORT NEWS was activated on 25 January 1949 and supports the commanding officer.
Traditionally, Marine Detachments afloat have had as their primary mission the internal security of the ship. In the era of sailing vessels, Marines were employed to deter mutinous crews and repel boarding parties by musket fire. Today's methodology has changed considerably from the age of sail and musket although security requirements have remained essentially the same.
The Marine Detachment, USS NEWPORT NEWS is comprised of two officers and thirty-five enlisted Marines who have received special training for assignment to duties aboard naval vessels. The Marine Detachment is responsible for providing the Guard of the Day which supervises the main deck and magazine security patrols, inspects critical spaces, provides orderlies for the ship's Captain and Executive Officers, supervises brig functions and provides an armed guard for riot control and small arms defensive measures. The detachment is also responsible for fielding a precision drill team for ceremonial functions, manning a 5-inch gun mount (Mount 51) and training the ship's landing party.
Visit U.S. Marine Corps Website
(Press the "Back" button on your brower to return to this page)